When it comes to homeownership, there's one thing that's always top of mind: the value of your home. Whether you're planning to sell soon or just want to enhance your living space, smart renovation projects can significantly boost your property's worth.  Some renovation ideas not only improve your quality of life but also pay off in the long run.
Kitchen Remodels: The Heart of the Home
The kitchen is often considered the heart of a home, and it's a place where families spend a lot of time. Upgrading your kitchen can have a substantial impact on your home's value. Consider replacing outdated appliances, installing new countertops, and refreshing cabinets. Open-concept kitchens are highly desirable, so if your space allows, removing walls to create a more open feel can be a game-changer.
Bathroom Upgrades: Luxury and Functionality
A spa-like bathroom can add luxury and comfort to your daily routine. Upgrades like installing a new bathtub or shower, updating fixtures, and adding modern tiles can make a big difference. Consider energy-efficient fixtures and clever storage solutions to combine aesthetics with functionality.
Curb Appeal: A Welcoming Exterior
First impressions matter. Investing in the exterior of your home can pay off in a big way. Enhance your curb appeal by repainting the front door, updating landscaping, and replacing or refreshing the siding. A well-maintained lawn and garden can significantly increase the overall attractiveness of your property.
Energy Efficiency: Savings and Environmental Benefits
Energy-efficient improvements not only reduce your utility bills but also make your home more appealing to potential buyers. Consider installing double-paned windows, adding insulation, or upgrading your HVAC system. These upgrades demonstrate your commitment to sustainability and can be a strong selling point.
Finished Basements and Attics: Untapped Potential
Unfinished spaces like basements and attics often hold untapped potential. Converting these areas into functional living spaces or extra bedrooms can greatly increase your home's square footage and value. Think about creating a family room, a home office, or even a rental unit if local zoning laws allow.
Deck or Patio: Outdoor Entertainment
In regions with pleasant weather, an outdoor living space is highly desirable. Adding a deck or patio can increase your home's entertainment value and appeal to buyers who love outdoor living. Make sure to use quality materials and consider including a fire pit or outdoor kitchen for added appeal.
Smart Home Technology: Convenience and Efficiency
The integration of smart home technology is a trend that's here to stay. Installing smart thermostats, lighting, security systems, and appliances can make your home more comfortable and energy-efficient. Buyers are increasingly looking for homes with these features.
Fresh Paint and New Flooring: Instant Transformation
A fresh coat of paint and new flooring can give your home a refreshed and modern look. Neutral colors create a clean canvas for buyers to imagine their own style. High-quality flooring, whether hardwood, laminate, or tile, can make a lasting impression.
Additional Bathrooms: Convenience Matters
If your home has the space, adding an extra bathroom can make a big difference. Whether it's a powder room on the main floor or an en-suite bathroom in the master bedroom, extra bathrooms add convenience and value.
Garage Renovation: Extra Storage and Workspace
If you have a garage, consider renovating it to create additional storage or a workspace. An organized garage is a valuable asset, and it's a space that's often overlooked in terms of improvement.
Investing in these renovation projects not only enhances your daily living but also adds substantial value to your home.  With careful planning, your home can become a more valuable asset and a more enjoyable place to live. Whether you're staying or selling, these projects are a win-win.
Contact us today for an estimate!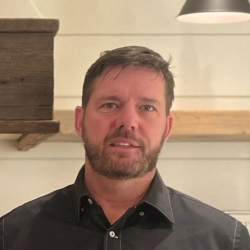 Latest posts by Tom Kilminster
(see all)