The kitchen is more than just a place where you cook and eat; it's the heart of the home, the place where friends and family gather to create memories over delicious meals. As significant as this culinary space is, its renovation and revival is just as challenging. Firstly, because it is notably expensive and secondly because there are lots of moving parts- like cabinets, drawers, countertops, backsplashes and lighting- each element with countless options to pick from.
However, the hardest bit is to find that sweet spot between a vintage time capsule and a super-trendy aesthetic that has a limited expiration date, to create a truly timeless and sophisticated kitchen. Here are a few tips and tricks on designing a kitchen that can stand the test of time while also looking fresh and functional.
Choose a Neutral Color Palette
Nothing transcends fads and trends more perfectly than a neutral color palette. Shades like white, beige, taupe, black and black & white create a clean and cohesive look that never goes out of style. By adequately reflecting light, they create a feeling of openness, giving the illusion of a bigger and more spacious kitchen space. Lastly, neutral colors function as a blank canvas that you can play around with by adding colorful kitchen accessories and accents.
Use Timeless Materials
A timeless and sophisticated kitchen design yearns materials that have also endured over the years. Wood and stone are excellent examples of materials that use nature to create warmth, texture and dimension. Wood can be incorporated in the flooring and cabinetry while marble countertops and backsplashes are popular choices for adding a hint of sophistication in your kitchen.
Add a Statement Piece
Adding a striking statement piece can elevate your kitchen's personality and style quotient. A statement piece can be anything from a daring light fixture that illuminates the space in an interesting way to a vibrant and playful backsplash or a one-of-a-kind art piece that immediately sparks conversation. Incorporating such distinctive elements adds a sense of individuality and creates a dynamic visual impact.
Create a Functional Layout
Another important feature of a timeless kitchen is that it has a practical and user-friendly layout. The space should be designed and organized in a fashion that it allows easy accessibility, uninterrupted movement and maximized storage space. This way, the kitchen remains efficient and functional, regardless of changing trends or preferences. We highly recommend opting for the kitchen triangle for an optimal layout design.
Focus on Lighting
When it comes to the aesthetic appeal of any functional space, lighting is everything! A well-crafted lighting scheme has the potential of transforming your ordinary kitchen into a warm and welcoming center point. Consider integrating a combination of task, ambient, and accent lighting to create a complex, layered lighting scheme that truly stands out!
Ready to remodel your kitchen and hunting for the right contractor for the job? At Bryce & Doyle, we understand your unique sense of style and incorporate it to create a beautiful, functional kitchen that is bound to become the heart of your home.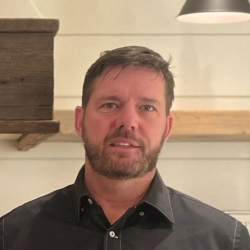 Latest posts by Tom Kilminster
(see all)