It takes a lot of effort to renovate a house. To get the job done perfectly the first time, whether you're considering a modest bathroom remodel or you want to conduct a whole house renovation, you must deal with a skilled remodeling contractor. You may be assured that the task is being done by someone who has the knowledge and experience required to avoid expensive mistakes by hiring the right person for remodeling. In this blog, you will know about the benefits of hiring the right person or remodeling company for your upcoming home renovation.
What Makes a Professional Remodeling Contractor the Best Choice for Your Home Renovation?
Working with a professional remodeling team has several benefits in accomplishing home renovation projects. Working with the right person for remodeling is beneficial as they handle the challenging tasks of renovating your home, especially your bathroom.
Working with a Professional Remodeling Company
We have expertise in designing home new
Your remodeling contractor helps you develop a plan of action and select the appropriate design elements to turn your ideal house into a reality. For instance, your contractor has the knowledge and expertise required to securely handle big tasks like demolishing a wall or expanding the size of your home. Our professional contractors can spot any design defects or issues in your designs before we give quotations for renovation. This will ensure that your design requirements are met while maintaining the renovation's code compliance.
Our contractors are insured
During the renovation process, problems can arise for even the greatest skilled contractors. However, you won't have to worry about being left to pick up the pieces by yourself because we have the right insurance regulations in place. Working with a variety of different contractors can also make it challenging to keep track of who is properly insured or accountable for any damages.
Renovations accomplish more efficiently and quickly
The process will be more effective and should go more quickly if you hire a renovation company. It will take more time if you are performing the renovation on your own to look for resources, buy the necessary tools, and acquire the necessary knowledge. This implies that you will find it difficult to complete the project on time or that the project will take considerably longer to complete. By using a contractor, the entire remodeling is more productive, and the project is completed on time or ahead of schedule.
The security of contractors is vital
A skilled remodeling person will endeavor to finish your modifications as fast as possible while also ensuring their safety. Safety is crucial for every home remodeling job, but it is especially crucial for redesigns that call for structural or electrical work. Our professional contractors have years of knowledge under their belt to assist in preventing typical remodeling mishappenings and make your home safe for you and your loved ones as well. They also carry the appropriate insurance in case of an accident.
Conclusion
At Bryce and Doyle, we specialize in assisting our customers in turning their design aspirations into reality. You will receive the best and most experienced bathroom remodeling contractor in Rochester, NY, and get your bathroom new and stylish with us.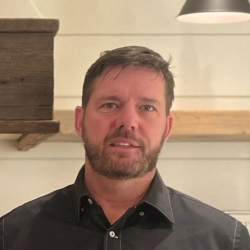 Latest posts by Tom Kilminster
(see all)