The underappreciated mainstay of any house is the bathroom. And you want it done perfectly the first time when it's time to remodel one. That is why choosing the right bathroom contractor in Rochester is an essential part of giving a trendy look to your bathroom. However, not all experts in bathroom remodeling have expertise. Bryce & Doyle is therefore deserving of your consideration when it comes time to choose a contractor because they have more than thirty years of experience in the field. When selecting a bathroom remodeling contractor to hire in Rochester, NY, there are some tips to consider:
Protect yourself from issues with bathroom installation
You are aware that your bathroom needs to be updated. You have some quotations. When choosing a contractor to fulfill your bathroom renovation, you need to pay heed to what you dream of for your bathroom, and the contractor will give you the same quality work. If you choose someone who performs bathroom installation as per the scheduled time, then your bathroom will look trendy and stylish. Particularly if the contractor can only visit on the weekends or at night, this will make your makeover take longer. A bathroom redesign is different from other remodeling projects.
More Fixtures and Accessories to Choose From
Nobody wants their bathroom renovation to resemble the one that their neighbor had done the previous year. But you run the danger of that if you don't renovate your bathroom using a reputable company like Bryce & Doyle's in Rochester, NY. You can choose from the latest bathroom fixture trends when you choose Bryce & Doyle and renovate your bathroom with our expert contractors. With them, you won't be constrained by the meagre selection that the big-box retailers have in stock or the excruciatingly long backorder wait times.
Professionals Possess More Knowledge and Skill
Perhaps you dislike how big your bathroom is right now or think a fixture is taking up too much space. Professionals have solutions to problems that you or a novice renovator might not have. In order to master the most recent renovation techniques, experts collaborate closely with manufacturers. By hiring a professional, you may avoid getting a generic bathroom and have the extra peace of mind that the remodeling would not be delayed by unanticipated problems that arise from inexperience.
Check the portfolio of bathroom renovation contractors
You need to look at the contractor's portfolio of previous bathroom remodeling projects to get an idea of their style and quality of work.
Ask about the working process of contractors
You need to pay attention to the working process of the contractor for bathroom remodeling, including their timeline, how they handle changes and unexpected issues, and their communication and follow-up process. After knowing all the processes of the contractor, you can choose the right contractor for your bathroom renovation.
Conclusion
Bryce & Doyle is the top design expert to remodel your bathroom in Rochester, NY, and the surrounding regions. By following the above-mentioned tips, you can choose the right bathroom contractor in Rochester, NY, and ensure a smooth and successful bathroom remodeling project on time and within your budget.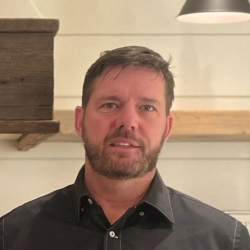 Latest posts by Tom Kilminster
(see all)